Scraps & Sawdust...The SCD Blog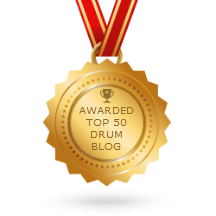 Details

Category: Stone Custom Drum Blog
Mike has been playing drums and percussion for nearly 50 years, and teaching for 37. He started his music education in public school band and orchestra programs, and at a local music center. After high school, he attended Bowling Green State University and studied percussion with Wendell Jones. He received a Bachelor's and Master's degrees from BGSU. Mike is currently Director of Percussion Studies at Terra State Community College in Fremont, Ohio, Assistant Director of Bands and Percussion Instructor at Woodmore Local Schools, and he also operates a private percussion studio and small drum shop.
Read more: Stone Custom Drum Welcomes Mike Czeczele to our Roster!
Details

Category: Stone Custom Drum Blog
One of the very hottest new drummers on the scene, Maison Guidry has joined the Stone Custom Drum Players Club. How cool is he? Check this: http://maisonguidry.com
Maison loved the sound of our drums, but it was the fact that we could design and create the custom kit of his dreams – something that would sound different and look cool too — that really prompted his switch to Stone Custom Drum.
Details

Category: Stone Custom Drum Blog
Julia Meek of WBOI recently did a refreshing interview with Bernie. Check it out!