Scraps & Sawdust...The SCD Blog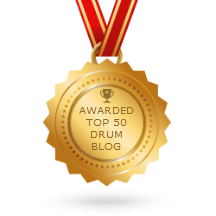 Details

Category: Stone Custom Drum Blog
Nicholas took delivery of a sweet cherrywood kit and man do they look nice but the sound... Stay tuned because as soon as we get audio/video it's going up!...
Born in Albuquerque, NM and raised in Southern Colorado - Nicholas has had the opportunity to play with several great jazz artists. Playing music since he was 5 - Nicholas played Tenor Sax, Piano and Marimba but eventually found his voice on the drums. Focusing mostly on Jazz and being heavily influenced by artists such as Chick Corea and John Coltrane - Nicholas has used his playing as a vehicle to perform across the US and parts of Europe. Nicholas is focused on bringing The Delbert Anderson Trio's musical perspective to the Jazz scene.
Check out his band DAT
But hey, first impressions... says Nicholas:
The quality of their drums are amazing - not only are Bernie Stone (Owner and founder) and Kenton Snyder (Artist Relations) awesome guys...but what they've done with modernizing the Slingerland style of shell construction and vintage essence is amazing. They're truly artisan drums....these guys actually make the shells and work on the entire kit from the ground up....not just buying shells from Keller and slapping on some tube lugs like a lot of boutique drum guys are doing.
Details

Category: Stone Custom Drum Blog
One of the best things about being able to "roll your own drumshells" is having the option to use whatever wood type one chooses. Koa has been a favorite among instrument builders for a very long time now due to its sonorous quality and incredible flamed finish. Not only does the kit look amazing, it sounds like nothing else. Crisp highs crack off of the toms while retaining a very low and rich frequency in the bottom spread.
So we prefer to think that in this case, we saved this drumkit from the fate of becoming a Ukelele... Luaus are fun and all...except for the pig!
The first video is done in a professional studio. The second band video was done live in the rehearsal hall with cheap CAD mics going into a Zoom R16 recorder. It's a good comparison of contrast in the way these drums sound.
No video found
Theme not found
Youtube Gallery: Video List and Theme not found.
Details

Category: Stone Custom Drum Blog
The Facebook Group Drums Outlet did a little feature on us on Sunday Feb. 23, 2014. We do appreciate their involvement and giving us a little sliver of their audience.